Frame Setup Page
The Frame Setup page configures the MAIN Outputs of the autopilot board to coincide with how many and in which orientation thrusters have been installed on a vehicle frame.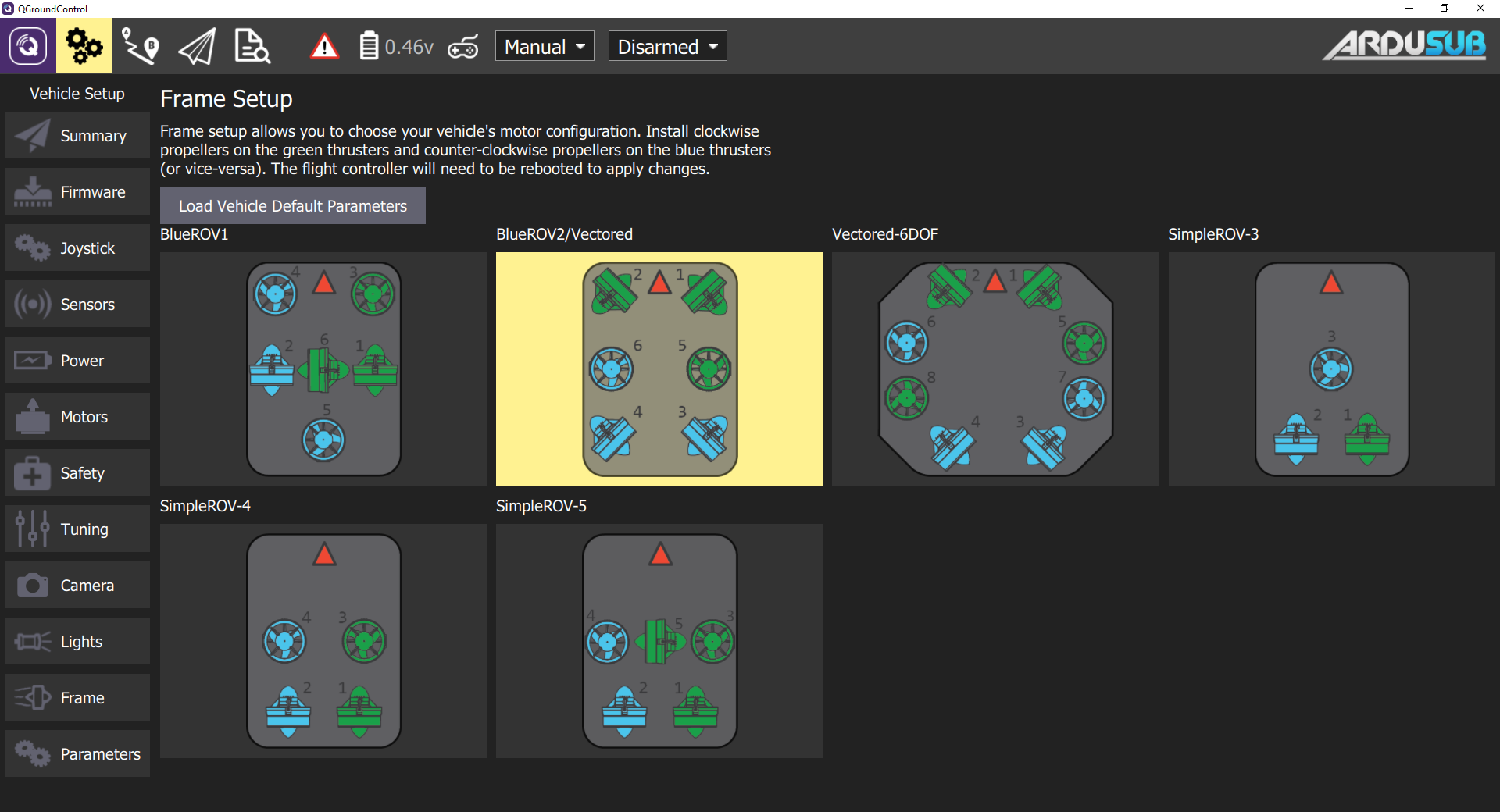 Click on the corresponding vehicle frame that was originally picked out in the "Building a Vehicle Frame" section of this documentation.
Reboot the vehicle or autopilot for the frame selection to be saved and loaded on the next start.
Loading Default Parameters for BlueROV2
Default parameters only exist for the BlueROV2 and BlueROV2 Heavy. If using another frame type, parameter settings will need to be manually checked and configured.